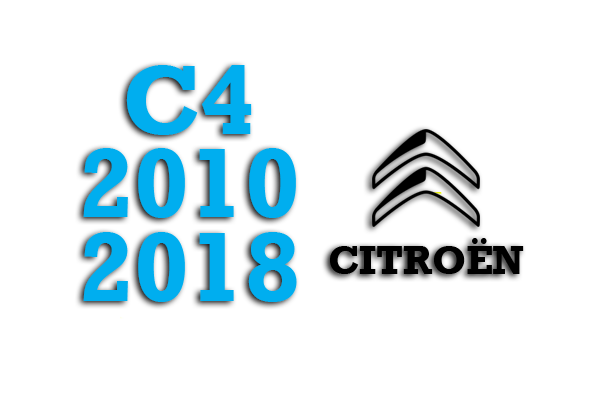 Citroën C4 2010, 2011, 2012, 2013, 2014, 2015, 2016, 2017, 2018 Fuse Box Diagram
Fuse box location: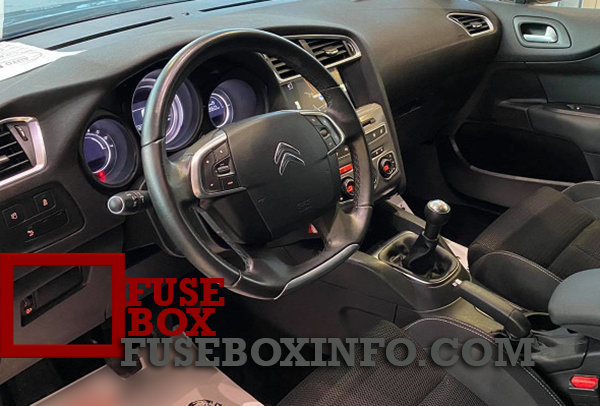 The fuseboxes are located in the lower dashboard.
Engine compartment fusebox: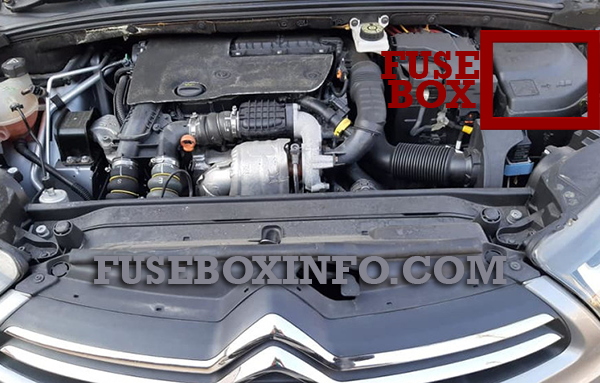 The fusebox is placed in the engine compartment near the battery.
Fuse Box Diagram | Layout
Dashboard fuses
Fuse N°
Rating
Functions
F8
3 A
Alarm siren, alarm ECU.
F13
10 A
12 V socket.
F14
10 A
12 V socket in boot.
F16
3 A
Lighting for the large multifunctional storage unit,
rear map reading lamps, glove box illumination.
F17
3 A
Sun visor illumination, front map reading lamps.
F28
15 A
Audio system, radio (after-market).
F30
20 A
Rear wiper.
F32
10 A
Hi-Fi amplifi er.
Fusebox 2
| | | |
| --- | --- | --- |
| Fuse N° | Rating | Functions |
| F36 | 15 A | Rear 12 V socket. |
| F37 | - | Not used. |
| F38 | - | Not used. |
| F39 | - | Not used. |
| F40 | 25 A | 230 V / 50 Hz socket. |
Engine compartment fusebox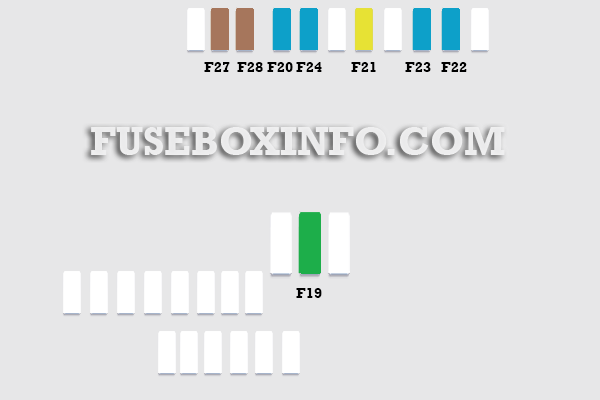 | | | |
| --- | --- | --- |
| Fuse N° | Rating | Functions |
| F19 | 30 A | Windscreen wipers slow / fast speed. |
| F20 | 15 A | Front and rear screenwash pump. |
| F21 | 20 A | Headlamp wash pump. |
| F22 | 15 A | Horn. |
| F23 | 15 A | Right-hand main beam headlamp. |
| F24 | 15 A | Left-hand main beam headlamp. |
| F27 | 5 A | Left-hand dipped headlamp. |
| F28 | 5 A | Right-hand dipped headlamp. |