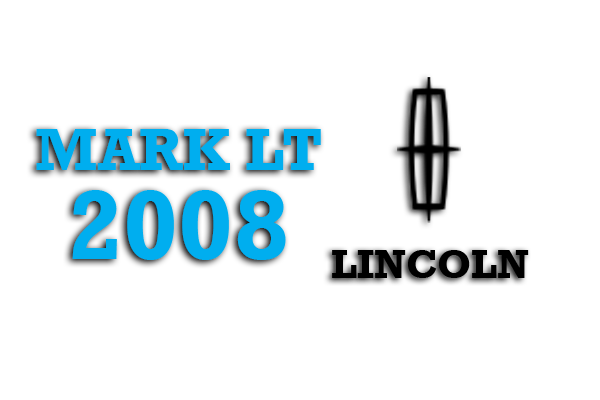 Lincoln Mark LT 2008 Fuse Box Info
Passenger compartment fuse box location: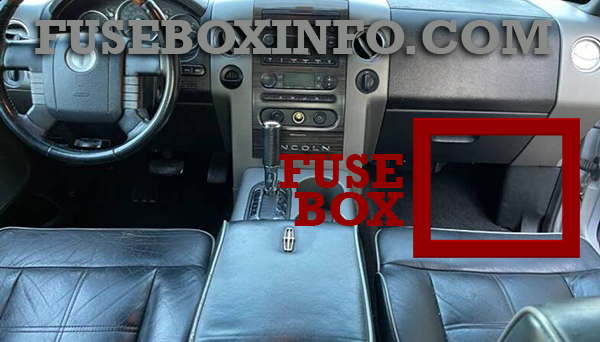 The fuse box is located under the right-hand side of the instrument panel. Remove the trim panel and fuse box cover to access the fuses.
Engine compartment auxiliary relay box location: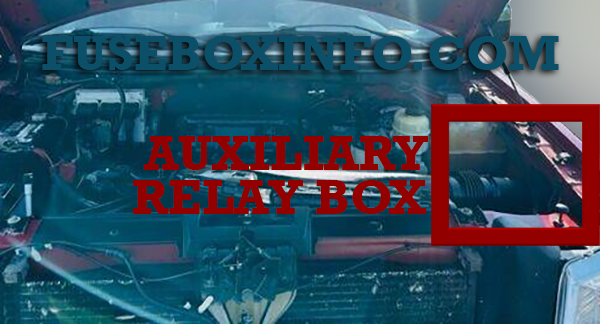 The relay box is located in the engine compartment on the left fender.
Fuse Box Diagram | Layout
Passenger compartment fuse box:
Fuse/Relay N°
Rating
Functions
1
10A
Run/Accessory - Wipers, Instrument cluster
2
20A
Stop/Turn lamps, Brake on/off switch, Hazard flashers
3
7.5A
Power mirrors, Memory seats and pedals, Driver power seat
4
10A
DVD battery power, Power fold mirror
5
7.5A
Keep alive memory for Powertrain Control Module (PCM) and
climate control module
6
15A
Parklamps, BSM, Instrument panel illumination
7
5A
Radio (start signal)
8
10A
Heated mirrors, Switch indicator
9
20A
Fuel pump relay, Fuel injectors
10
20A
Trailer tow back-up lamps relay (PCB1), Trailer tow parklamp
relay (R201)
11
10A
A/C clutch, 4x4 solenoid
12
5A
PCM relay coil
13
10A
Climate control module power, Flasher relay
14
10A
Back-up lamp and Daytime Running Lamps (DRL) relay coil, A/C pressure switch, Redundant speed control switch, Heated PCV,
Trailer tow back-up lamps relay coil, ABS, Reverse park aid, EC
mirror, Navigation radio (reverse input)
15
5A
Overdrive cancel, Cluster, Traction control switch
16
10A
Brake-shift interlock solenoid
17
15A
Fog lamp relay (R202)
18
10A
Run/Start feed - Overhead power point, Electrochromatic mirror,
Heated seats, BSM, Compass, RSS (Reverse Sensing System)
19
10A
Restraints (Air bag module), OCS
20
10A
Battery feed for overhead power point
21
15A
Cluster keep alive power
22
10A
Delayed accessory power for audio, power door lock switch and
moonroof switch illumination
23
10A
RH low beam headlamp
24
15A
Battery saver power for demand lamps
25
10A
LH low beam headlamp
26
20A
Horn relay (PCB3), Horn power
27
5A
Passenger Air bag Deactivation (PAD) warning lamp, Cluster RUN
/START power
28
5A
SecuriLock transceiver (PATS)
29
15A
PCM 4x4 power
30
15A
PCM 4x4 power
31
20A
Radio power,  Satellite radio module
32
15A
Vapor Management Valve (VMV), A/C clutch relay, Canister vent,
Heated Exhaust Gas Oxygen (HEGO) sensors #11 and #21, CMCV, Mass Air Flow (MAF) sensor, VCT, Electronic fan clutch
33
15A
Shift solenoid, CMS #12 and #22
34
20A
Fuel injectors and PCM power
35
20A
Instrument cluster high beam indicator, High beam headlamps
36
10A
Trailer tow right turn/stop lamps
37
20A
Rear power point,  Center console power point
38
25A
Subwoofer power
39
-
Not used
40
20A
Low beam headlamps, DRL
41
-
Not used
42
10A
Trailer tow left turn/stop lamps
101
30A
Starter solenoid
102
20A
Ignition switch feed
103
20A
ABS valves
104
-
Not used
105
30A
Electric trailer brakes
106
30A
Trailer tow battery charge
107
30A
Power door locks (BSM)
108
30A
Passenger power seat
109
30A
Driver power seat, Adjustable pedals, Memory module (pedals,
seat, mirror)
110
20A
Cigar lighter, Diagnostic connector power
111
30A
4x4 relays
112
40A
ABS pump power
113
30A
Wipers and washer pump
114
40A
Heated backlite, Heated mirror power
115
20A
Moon roof
116
30A
Blower motor
117
20A
Instrument panel power point
118
30A
Heated seats
401
30A
Delayed accessory power: Power windows, Moon roof, Power
sliding backlite
R01
-
Starter solenoid
R02
-
Accessory delay
R03
-
Hi-beam headlamps
R04
-
Heated backlite
R05
-
Trailer tow battery charge
R06
-
Blower motor
R201
-
Trailer tow park lamps
R202
-
Fog lamps
R203
-
PCM
Engine compartment auxiliary relay box:
| | | |
| --- | --- | --- |
| Fuse/Relay N° | Rating | Functions |
| F03 | 5A | Clockspring illumination |
| R01 | - | 4x4 CCW |
| R02 | - | 4x4 CW |
| R03 | - | Daytime Running Lamps (DRL) high beam disable |
| R201 | - | DRL |
| R202 | - | A/C clutch |
| D01 | - | A/C clutch |
| D02 | - | One Touch Integrated Start (OTIS) |